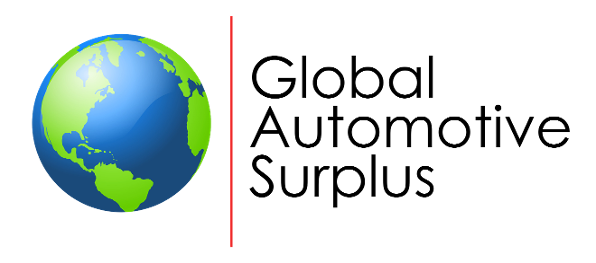 General Terms and Conditions
The information provided at Global Automotive Surplus is provided to you "as is" for general information only. Global Automotive Surplus and its affiliates make absolutely no warranties of any kind or form regarding this website or the information contained within it, including but not limited to any warranty of accuracy, completeness, currency, merchant ability or fitness for a particular purpose, or any warranty that the pages that make up this website, or the servers that make them available, are free from viruses or any other harmful elements, and that such warranties are expressly disclaimed. Global Automotive Surplus reserves the right to change or discontinue at any time, and for any reason, any aspect or feature of this website.
The material in this website could contain technical inaccuracies or other errors. Your use and browsing of this website is at your own risk. Global Automotive Surplus, its affiliates, or any other party involved in the creation, production, or delivery of the contents of this website shall not be liable for any direct, indirect, incidental, consequential, or punitive damages arising out of your access to, or use of, this website. Global Automotive Surplus does not warrant that the functional aspects of the website shall be uninterrupted or error-free.
Privacy Policy
At Global Automotive Surplus, our customers' privacy is a top priority. We promise to never share your personal information, such as your name, email, postal address, telephone number or credit information. Accordingly, any personal information you provide is only accessible by our authorized staff at Global Automotive Surplus.
We do not release information to third parties, except in cases in which it's required by law for pertinent judicial or governmental investigations or proceedings. There are no circumstances in which we will sell your information.
You can shop at www.globalautomotivesurplus.com with confidence. We have partnered with Authorize.Net, a leading payment gateway since 1996, to accept credit cards and electronic check payments safely and securely for our customers.
The Authorize.Net Payment Gateway manages the complex routing of sensitive customer information through the electronic check and credit card processing networks. See an online payments diagram to see how it works.
The company adheres to strict industry standards for payment processing, including:
128-bit Secure Sockets Layer (SSL) technology for secure Internet Protocol (IP) transactions.
Industry leading encryption hardware and software methods and security protocols to protect customer information.
Compliance with the Payment Card Industry Data Security Standard (PCI DSS).
For additional information regarding the privacy of your sensitive cardholder data, please read the Authorize.Net Privacy Policy
www.globalautomotivesurplus.com is registered with the Authorize.Net Verified Merchant Seal program.
Shipping Policy

Global Automotive Surplus ships to most countries world wide. We base our shipping costs on the actual costs as provided by the carrier. The buyer is responsible for all shipping costs, brokerage fees, duty fees, taxes and/or any other additional fees. Our standard carriers are UPS, FEDEX and DHL. Global Automotive Surplus will work with all international customers to find the most aggressive pricing.
Once payment is received, the order will be shipped within 3-5 business days. All tracking information will be supplied to the buyer immediately after the product has been shipped. Global Automotive Surplus is not liable for any products damaged or lost during shipping. If you received your order damaged, please contact the shipment carrier to file a claim. Please save all packaging materials and damaged products before filing a claim.
If you have any additional shipping questions, please email us through our Contact page.
Return and Refund Policy
Global Automotive Surplus does not accept any returns. All our products are shipped direct from our sellers from their warehouse and therefore Global Automotive Surplus will not be responsible for any lost or damaged products.
The only instance in which Global Automotive Surplus will issue a refund, is if the supplier's product count was short. If this is the case, Global Automotive Surplus will do an extensive investigation to ensure accuracy to the order and correct any deficiencies. Global Automotive Surplus goes to great lengths to ensure complete logistical information is received from our sellers to provide our buyers with correct and accurate shipping details. All refunds must be requested within 15 calendar days of your purchase. Your money will be refunded to the original payment method you used during the purchase. For credit card payments it may take 5 to 10 business days for a refund to show up on your credit card statement.
If the product is damaged in any way, or you have initiated the refund after the 15 calendar days have passed, you will not be eligible for a refund. If you received your order damaged, please contact the shipment carrier to file a claim. Please save all packaging materials and damaged products before filing a claim.
Seller Information Policy
As a seller of Global Automotive Surplus, you are solely responsible for providing us with accurate, honest, and updated information of your products. Global Automotive Surplus acts as a passive conduit for your online distribution and publication of your information. With respect to your information, it SHALL NOT:
(a) be false, inaccurate, or misleading;
(b) be fraudulent, or involve the sale of counterfeit or stolen items;
(c) infringe any third parties copyright, patent, trademark, trade secret or other proprietary rights or rights of publicity or privacy;
(d) violate any law, statue, ordinance or regulation (including without limitation those governing export control, consumer protection, unfair competition, anti discrimination or false advertising);
(e) be defamatory, trade libelous, unlawfully threatening or unlawfully harassing;
(f) create liability for us or cause us to lose (in whole or part) the services of our ISPs or other suppliers;
Global Automotive Surplus reserves the right to refuse service to any company, business, or person(s) .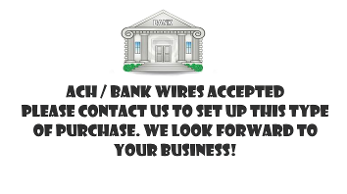 Got questions? Not sure who to ask?
Please email us at globalautomotivesurplus@gmail.com
Having technical issues? Have a question regarding website?
Please email us at globalautomotivesurplus@gmail.com'
© Copyright Global Automotive Surplus
_____
Designed by Alex Jones Artistry